Why do I receive an "Unable to connect" error when I am already connected to the Internet?
The Big Fish Games app (Game Manager) might not have installed or updated properly.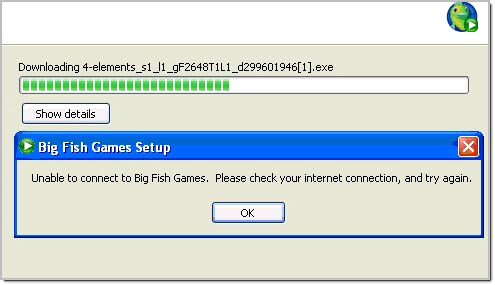 Reinstall the app (Game Manager)
We recommend that you reinstall the app by clicking the PC or Mac link below:
This should help install the app automatically so you can access your games.